Charlie O'Connor
Singing, Songwriting & Creativity Coach
I'm Charlie, a theatrical-celtic-folk-poet alt singer/songwriter and a singing, songwriting & creativity coach based in Brighton. I aim to encourage singers, songwriters and creatives to come out of their shells, work through blocks and develop their singing craft in a way authentic to who they are and what they want to express.
Whether you just want to sing because you LOVE it or you want to tweak your technique, get on top of your vocal health, get past some creative blocks or want to learn some tools to write your first song, I can help.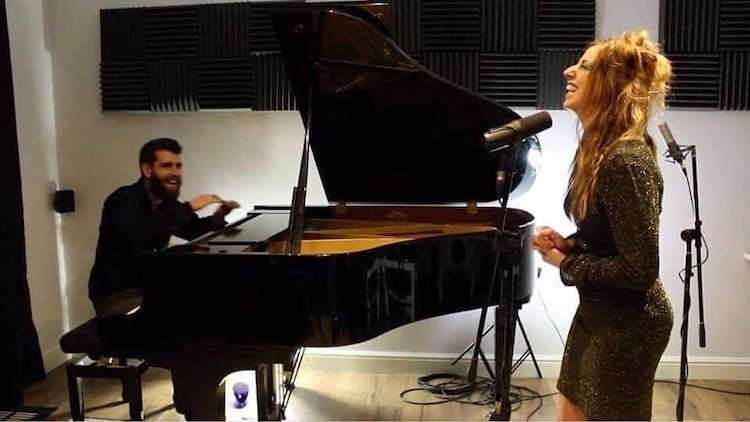 I teach in a contemporary, modern, student-centred style. I don't believe one teaching style fits all so I aim to be as flexible as possible. The styles I am most specialised in (in order of specialism) are singer/songwriter styles, pop, ballads, folk, rock, soul, RnB, punk, rock, jazz and musical theatre.
For the past 15 years I have been singing and performing in many different performing arts mediums. From musicals (With Trucco & Dave's House 2006-2009), to opening the main stage at rebellion festival for The Buzzcocks (as Screama Ballerina 2012) to writing and independently releasing fan-funded music as Charlie Melrose (2016 – 2018) to writing and starring in my own award-winning short film (Annie & Me 2017). Alongside this, for the past 7 years, I have been a drama and vocal coach. I work with children from as young as 6, teenagers of all abilities and some adult beginners as well as professional adult musicians. Whether you're a beginner or a seasoned pro, I can support your artistic development.
"My daughter participated in an online singing course taught by Charlie in February 2021. She loved it, and her singing had improved remarkably after only four lessons. Charlie has a relaxed and warm manner, and is consistently positive and encouraging with the children."

– Evan Fountain
In terms of training and qualifications, I started with a National Diploma in Performing Arts (2006) specialising in acting with additional training in singing (musical theatre) and dance. I had my own indie/rock band on the side too. I finished the course in 2008 with a triple distinction grade.
The next step in my training was at BIMM Brighton where I studied a Professional Diploma in Professional Musicianship: Vocals, for which I also earned distinction as my final grade (2011). Here I developed my vocal technique, developed as an artist, became more industry-savvy and formed a project called Screama Ballerina that went on to support The Subways as part of a European tour, open the main stage at Rebellion Festival (2012) and had music played on BBC 6 Music as well as stations all over the world.
To experiment with my artistry in the world of the written word I went to University of Brighton to study English Language & Literature, within which I excelled in creative modules and finished the BA Hons degree with a 2:1 (2014-2017) which is where I won the prestigious David Thomas Award for my short film (Annie & Me 2017).
Currently, I am being trained in the Estill Voice Training method, which I find to be an excellent way to train the voice, so I am working towards some qualifications within this method.
I teach both in-person lessons, as well as online lessons to suit everyones needs. To find out more about my lessons don't hesitate to get in touch with me by emailing charlie@singinglessonsbrighton.co.uk.